Seattle is most famous for the Space Needle, but in fact, its height is not even among top 5 of Seattle. The tallest building of Seattle, as of this writing, is Columbia Center, which is also the tallest of Washington State, and was the tallest on the West Coast when completed in 1985.
西雅图因太空针而闻名,但论高度,太空针却没法排在西雅图建筑前五。西雅图最高的建筑(截至发稿时)是哥伦比亚中心,也是目前华盛顿州的最高楼。在其1985年建成时,更是整个美国西海岸最高的建筑。
We don't regret the 30-minute drive for the visit to its Sky View Observatory on 73rd floor at 902ft. It beats Space Needle, not only in height, but also the price (basic admission $25 vs $34 as of this writing) and parking (75% off what was already a reasonable rate vs $30-ish valet parking).
即便要开半个小时的车,冒着生命危险深入西雅图市中心来登上位于73层的观景台,我们还是认为不虚此行——不仅在高度上比太空针高了大约100米,门票和停车费也是吊打太空针。
⛰ Mountain | 山
🏙 City | 城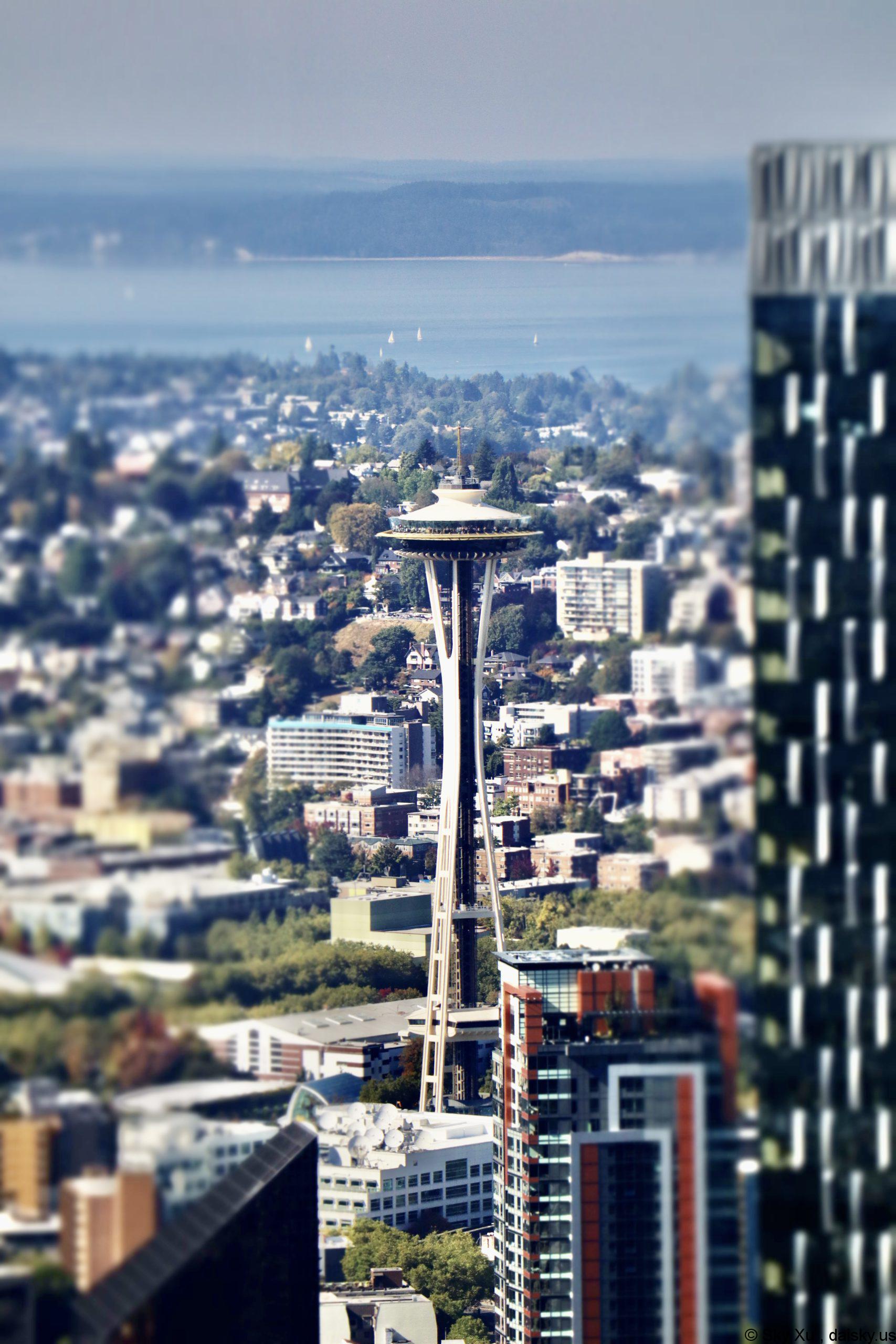 🌊 Waters | 水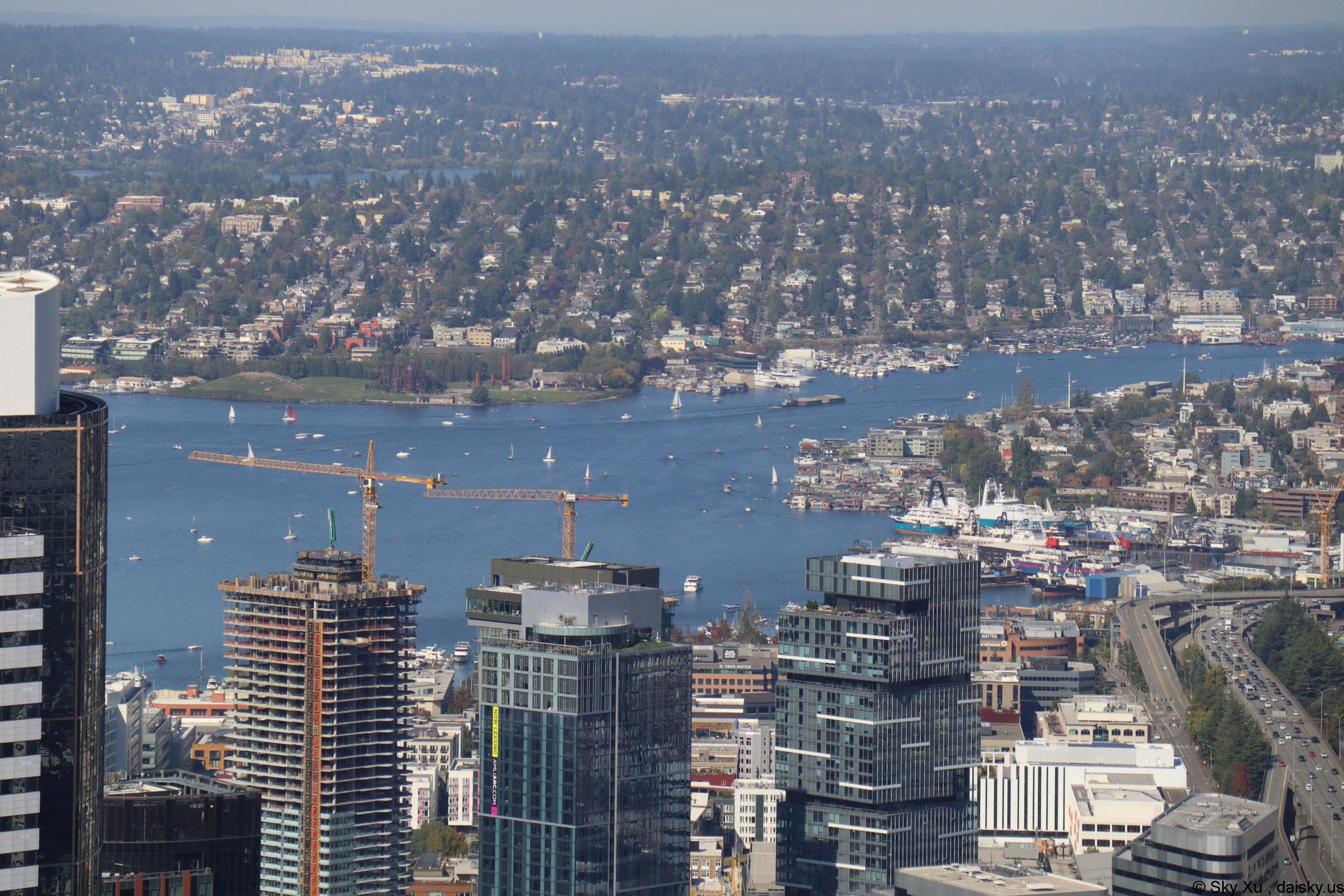 🛣 Roads | 路